Join us at the United Hearts Field.
Procession at 2:30 pm, followed by the 3 pm Prayer Service, during which the apparition and the imparting of the Triple Blessing will take place.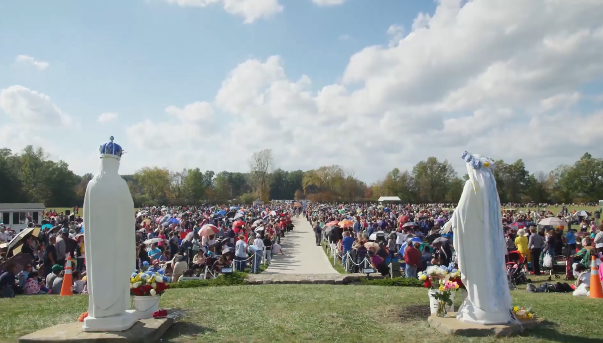 Children, I am pleased to send My Son to you one week after Easter Sunday on the Feast of Divine Mercy. My Son will give you the public Message. I will impart to you My Triple Blessing. Prepare with much prayer and sacrifices. Bring to Me your petitions in your hearts."

God the Father – January 9, 2022 Click here to read the Message given by God the Father.