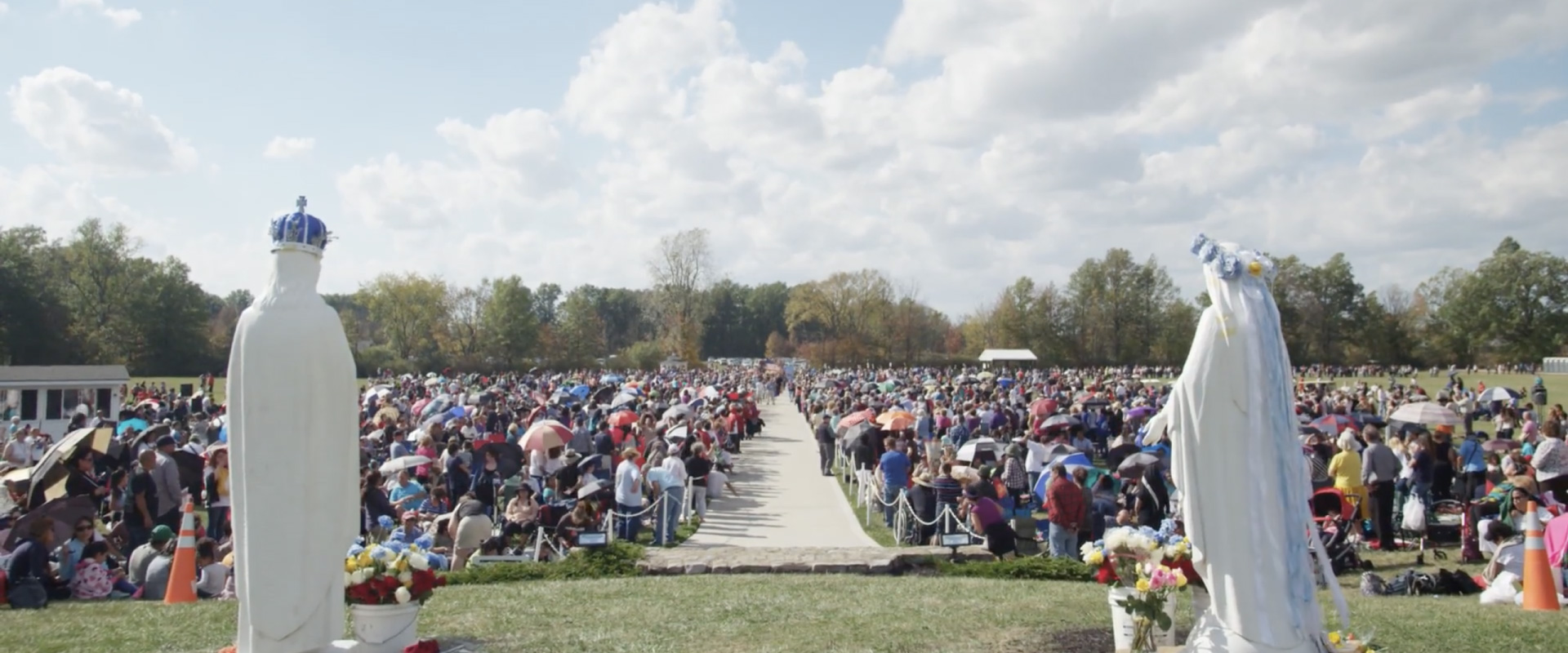 Defending the Mission, Ministry and Apparitions
"The term 'ecumenical' removes this Mission from the scrutiny of control of one institution – which is good – and opens the benefits of all the graces to one and all." (Jesus – April 6, 2015)
—
About our Ecumenical Lay Apostolate
Because the Messages are meant for all peoples and all nations, Holy Love Ministries is an ecumenical lay apostolate promoting Christian unity, as Jesus prayed in John 17:20-21. The Catechism of the Catholic Church, Section 821, describes ecumenism as "Prayer in common, because change of heart and holiness of life, along with public and private prayer for the unity of Christendom, should be regarded as the soul of the whole ecumenical movement, and merits the name 'spiritual ecumenism'."
Our Lord and Our Lady, and many saints, appear on the property. The Messages given lead the soul into personal holiness, especially through devotion to the Eucharist, Blessed Mother and the faithfulness to the Vicar of Christ and the Magisterium.
To exclude the rosary and other Catholic symbols from the Ministry would be to say Catholics must not be part of the ecumenical movement. This would be contrary to the local Bishop's and the Holy Father's ecumenical efforts.
Guided by Canon 215 (see below), we do not have any affiliation with a particular Diocese. All people are welcome to come and pray with us for unity in the Body of Christ (Eph 4:4-6).
As Canon 216 states that we have the right to promote our Ministry, this obviously includes voluntary fund raising. At the same time, we always encourage people to support their local parishes.
Canonical Support for this Mission
Canon 215 – The Christian faithful are at liberty freely to found and direct associations for purposes of charity or piety or for the promotion of the Christian vocation in the world and to hold meetings for the common pursuit of these purposes.
Canon 216 gives us the right to promote or sustain apostolic action "…all the Christian faithful have the right to promote or sustain apostolic action even by their own undertakings, according to their own state and condition."
View Letters of Endorsement & Approbations here.
---