Visionary
About Maureen Sweeney-Kyle and the apparitions of Jesus and Blessed Mother.
—
About the Visionary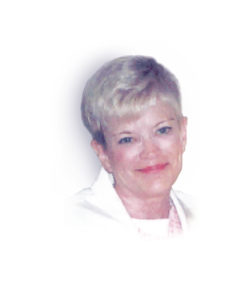 Maureen Sweeney-Kyle was born on December 12, 1940, on the Feast of Our Lady of Guadalupe. She resides with her husband, Don Kyle, at the site of the miraculous Maranatha Spring and Shrine.
Our Lady first appeared to Maureen in January 1985 at St. Brendan Catholic Church in North Olmsted, Ohio, dressed in light pink and a smoky-lavender color.
I was at Adoration at a neighbourhood Church and Our Lady was suddenly just standing to the side of the Monstrance – She never puts Her back to Jesus in the Blessed Sacrament. She had a large beaded rosary in Her hands and I thought, 'Am I the only one seeing Her?' People were getting up and leaving or coming in and not paying any attention. All of a sudden, the fifty Hail Mary beads turned into the shapes of the fifty states (of the United States). Then She left. I didn't know why She was there, but I thought, 'Maybe She wants me to pray for the country.'

Interview with Maureen Sweeney-Kyle in July 2006
I appeared to you (Maureen) first with the Rosary of States. It was an appeal to pray for your country. Years later, the Rosary of States broke when I returned to you (on July 13, 1997) in the same vision. The states slipped off and landed in a smoldering pile at My feet. This represented God's Justice.

Message from Our Lady given on March 24, 1998
Dear children, you are engaged in war – spiritual and physical war. Your weapon is this." She holds up the Rosary of States. Then it changes into the Rosary of the Unborn.*

Message from Our Lady given on August 21, 2016
* Our Lady first appeared to Maureen with the Rosary of the Unborn on October 7, 1997.
Spiritual Directors
Over the years, Maureen has been guided by several spiritual directors and spiritual advisors who have been experts in Marian Theology.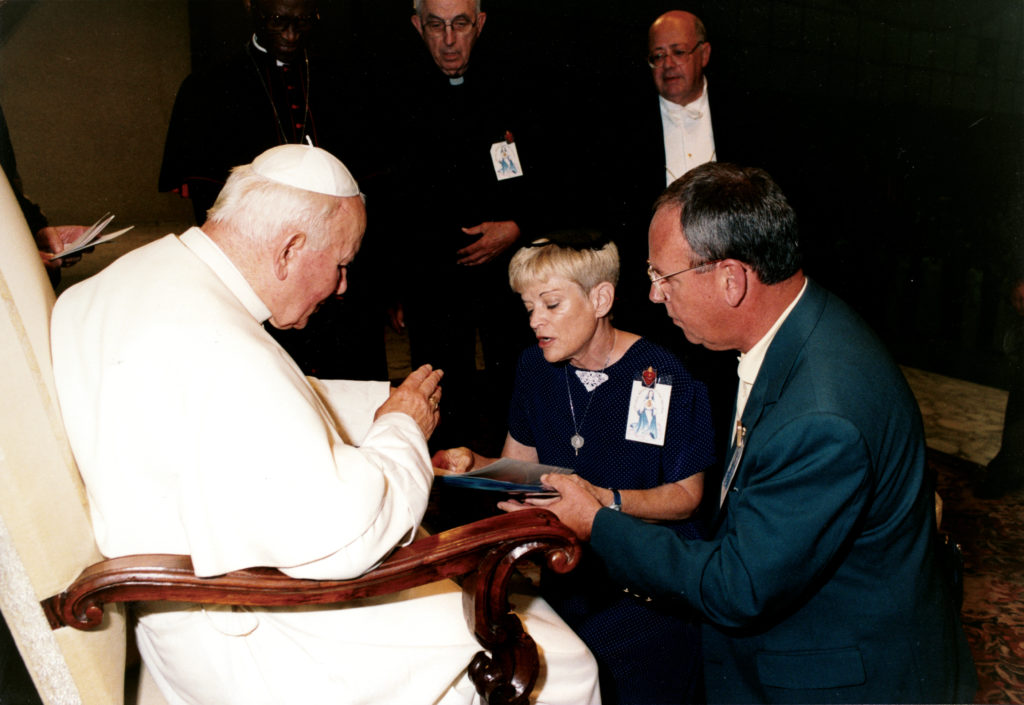 On the joyful occasion of the visit by the visionary, Maureen Sweeney-Kyle, with Pope John Paul II in August of 1999. Maureen's husband, Don Kyle, Archbishop Gabriel Ganaka* of Nigeria, and Rev. Frank Kenney (Maureen's Spiritual Director from 1994-2004) accompanied her on the visit.
* Archbishop Gabriel Gonsum Ganaka (1937-1999) was from Jos, Nigeria, and was one of Maureen's spiritual advisors in 1998-1999. He passed away in November of 1999 and his cause for Sainthood was begun in March of 2007.